Ren - Custom Build
Build Your Custom Ren
Excellent Airflow with Well-ventilated Panels
Anodized Aluminum Exterior (8 mm-thick Front Panel)
Experience Next Gen 4K Gaming PC
343 x 153 x 218 mm (L x W x H)
Stunningly Unique New DESIGN
Introducing the REN, our slender and stylish custom PC assembled with the revolutionary and exciting new Fractal Design Terra chassis. Made with unique high quality materials like oak wood, leather trim and solid machined aluminium in an intuitive and gorgeous compact design, the REN completely changes your view on what can be done in a tiny PC. Not only is it compact, its space efficient "sandwich" layout means we can pack the REN with even the highest performing hardware in the world; with minimal thermal issues.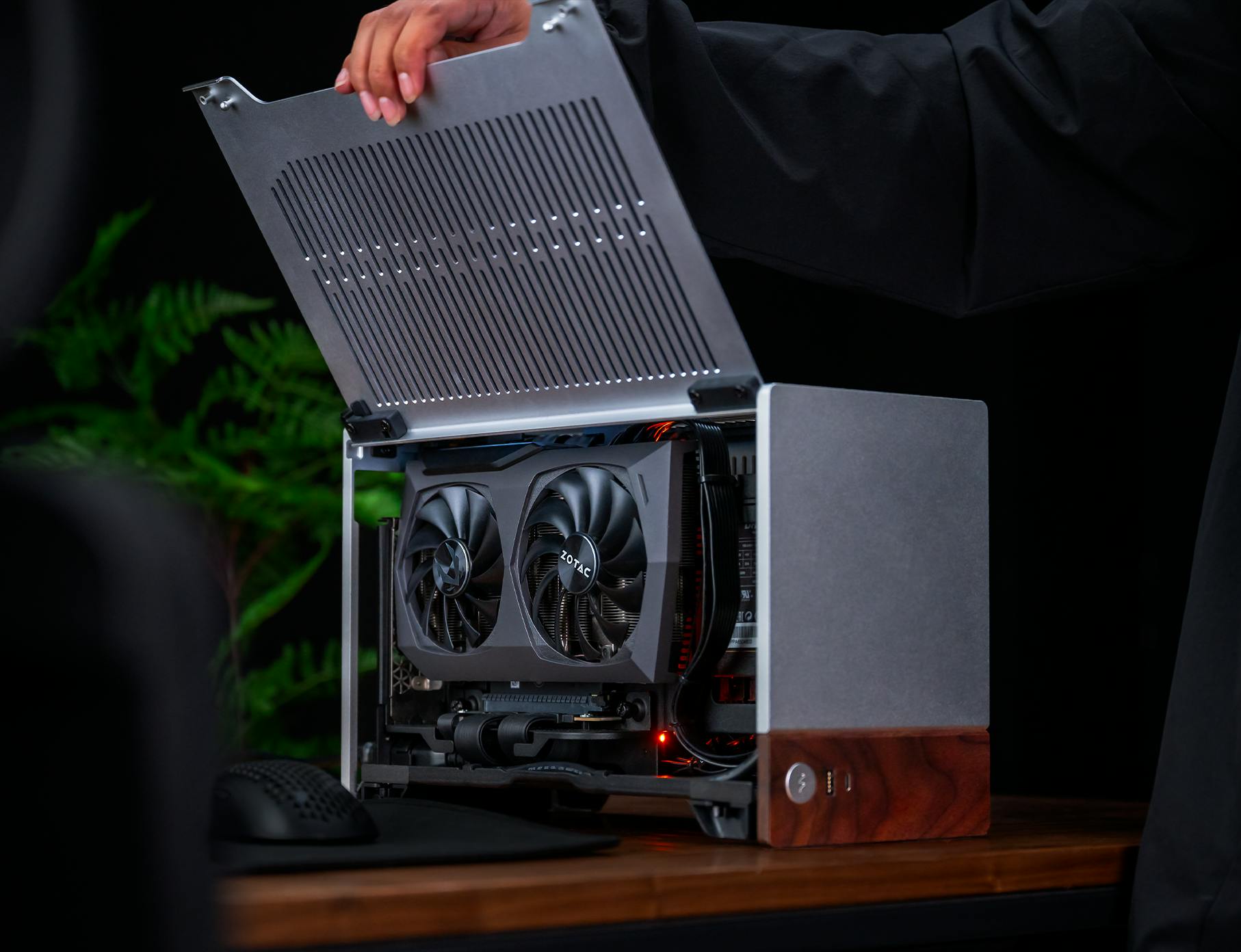 Small yet Superb
At only 10.4L, the REN is a chassis that is small enough to fit in any setup, saving you precious room all without compromising the performance of your rig. With its unique design and smart layout, it is able to fit high level 4K capable gaming components.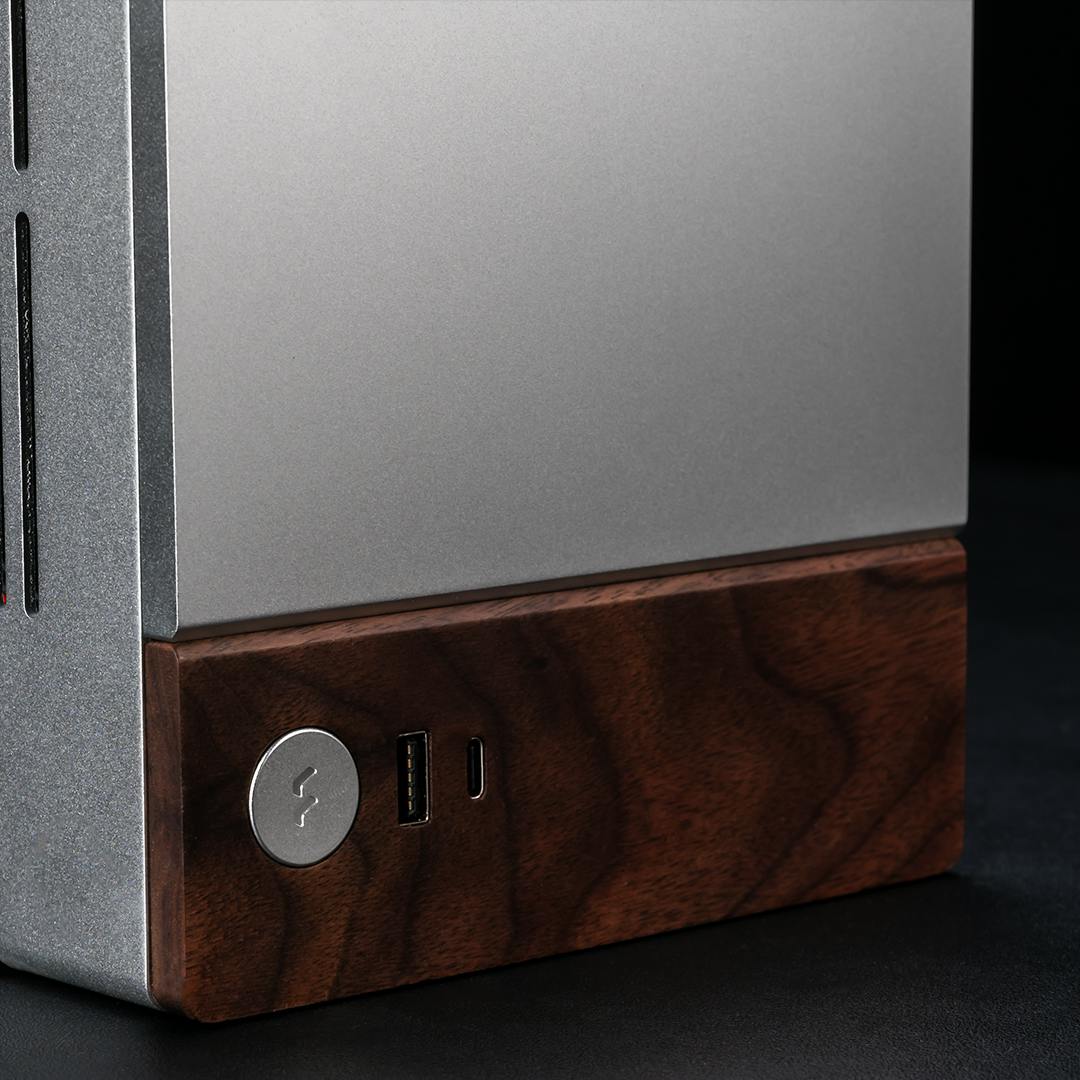 Elegant Attitude
With wood panelling on the front, solid aluminium panels all round, and a simplistic yet stylish design, the REN is packed full of character and charm that is both elegant and eye-catching, making it suitable for clean and aesthetically pleasing setups. 
Fuss Free Access
The REN is built for stress free access like nothing else. The side panels are hinged so that you can effortlessly lift them up at will, and the top panel slides out tool free with a leather tab, allowing for upgrades and cleaning to keep your REN running as perfectly as it looks.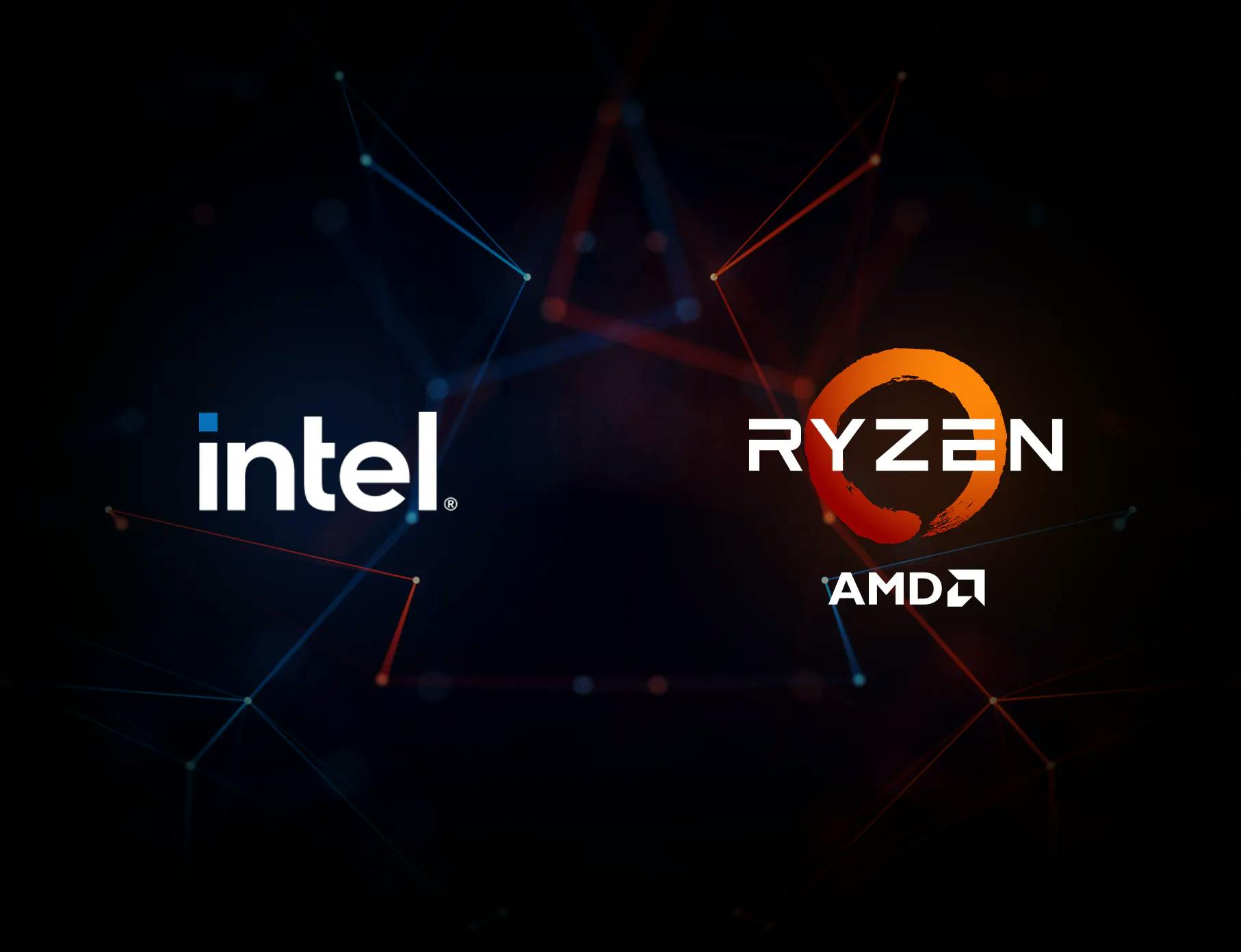 SELECT YOUR PROCESSOR
Choose between AMD and Intel chipsets to power your gaming or workflow needs. For extra power during intensive workloads or gaming sessions, Intel's Turbo Boost Technology can deliver additional power to your CPU for extra power during intensive workloads or gaming sessions. With AMD's SenseMI technology, Ryzen processors can optimise power consumption and CPU performance for gamers and content creators.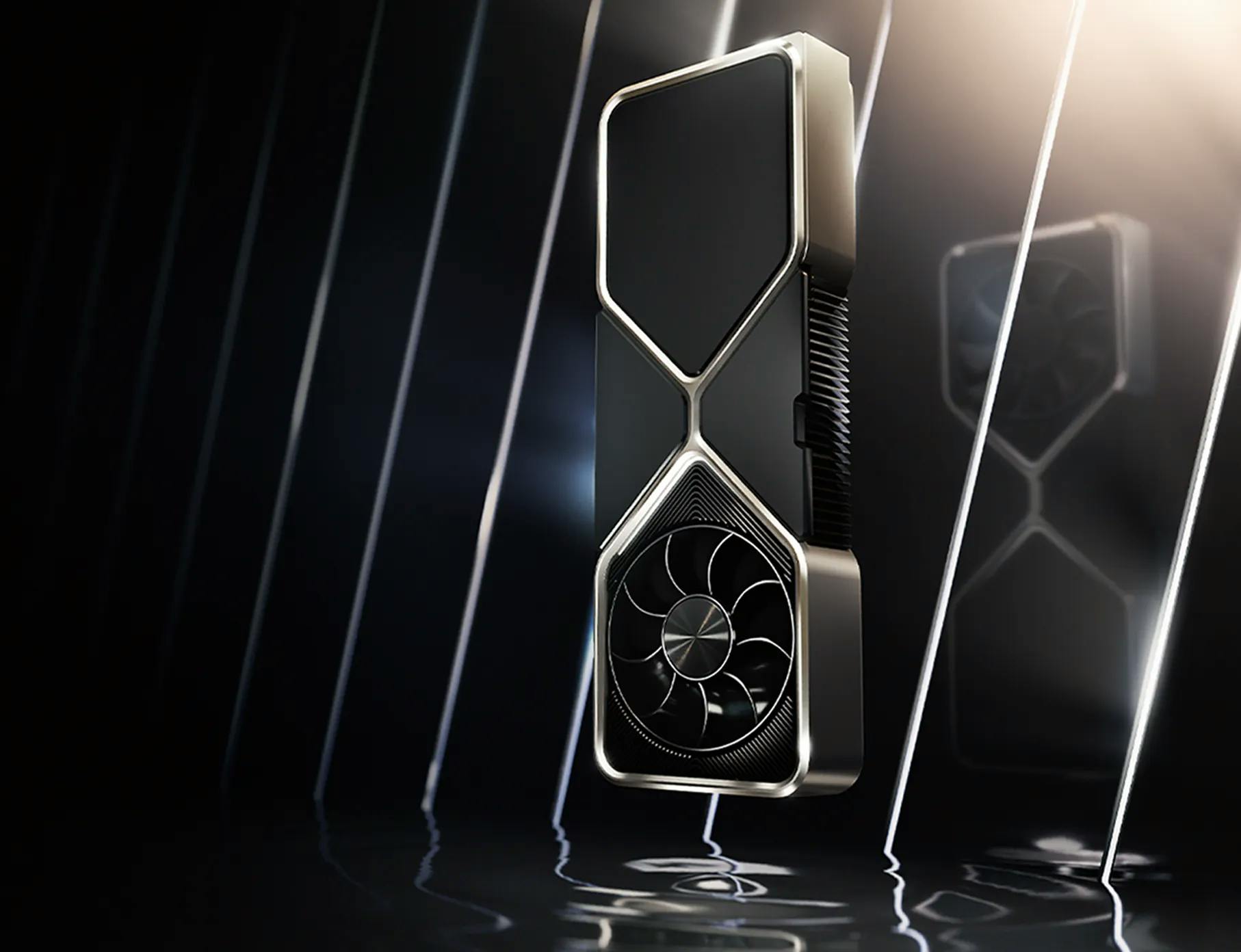 GEFORCE RTX™ 40-SERIES
Power your build with the latest graphic offerings from NVIDIA® GeForce®. Be it high-octane gaming at 1080p or even 4K, the RAPID offers up to the GeForce RTX™ 40-Series GPUs for groundbreaking framerates and a blisteringly smooth experience running the most demanding titles.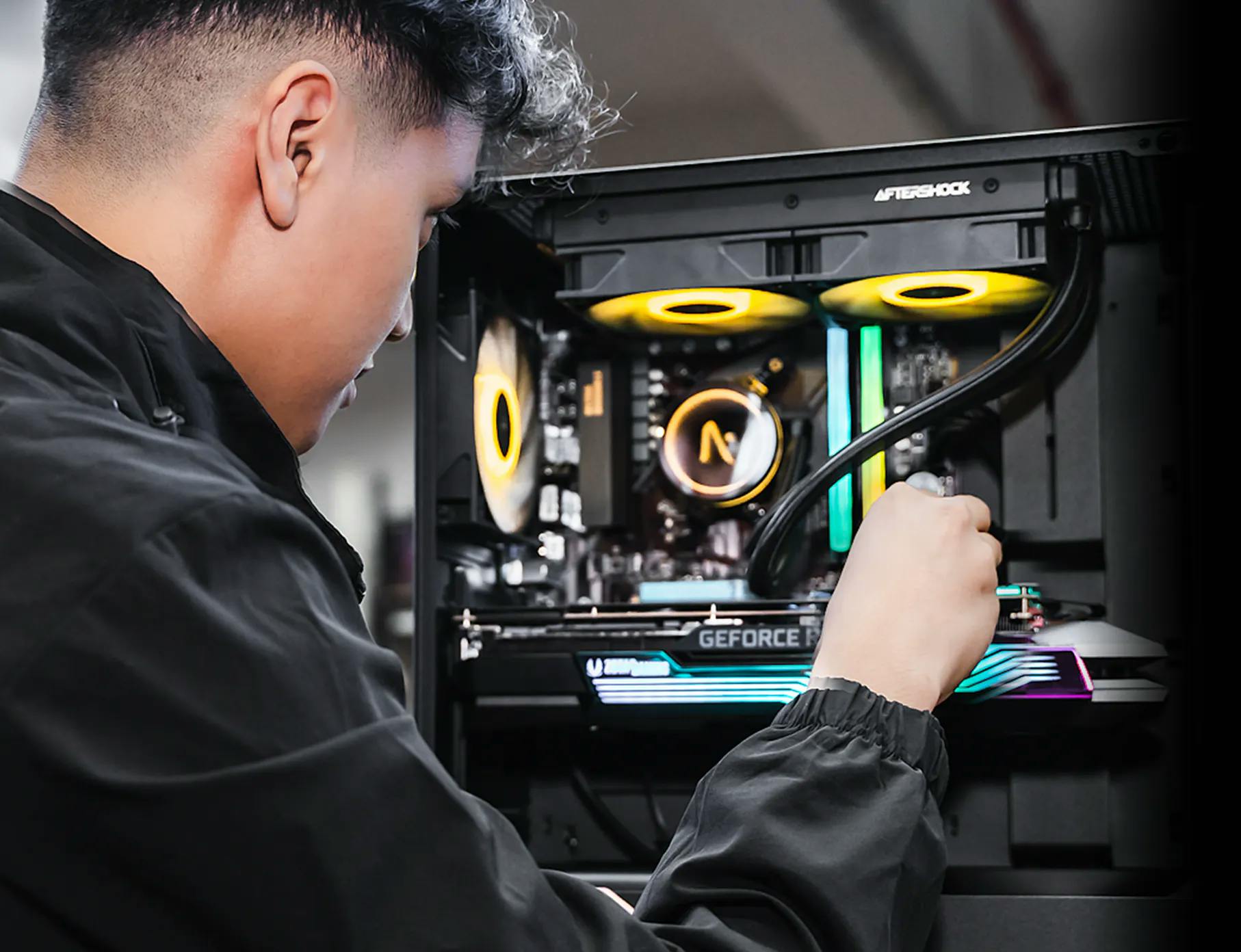 The ULTIMATE CUSTOMER SERVICE & SUPPORT
Game and create worry-free with lifetime customer support powered by Singapore's largest Custom PC service team. At AFTERSHOCK PC, our commitment to the highest standards of customer care extends beyond purchase – our team of specialists and technicians work around the clock for a smooth and hassle-free ownership experience.
CHASSIS INFORMATION
Fractral Design - Terra
Dimensions
343 x 153 x 218 mm [ L x W x H ]
Volume
10.4 L (excluding feet) 11.4 L (external dimensions)
I/O Panel
1 x USB Type-C 20Gbps (USB 3.2 Gen 2x2)
1 x USB Type-A 5Gbps (USB 3.0)